The World Famous Talamore Llama Caddies
Talamore's Resort Course opened its doors in 1991 with significant press coverage. Yes, the opening of the exciting Rees Jones design was highly anticipated in the Sandhills, but it was the lovable llama caddies that stole the show.
Offering llamas as caddies proved to be an instant hit, especially with the press. Over 5,000 articles were written and published all over the globe. Suffice it to say, the Talamore llamas put the club on the international golfing map.
The Talamore Llamas have been featured In: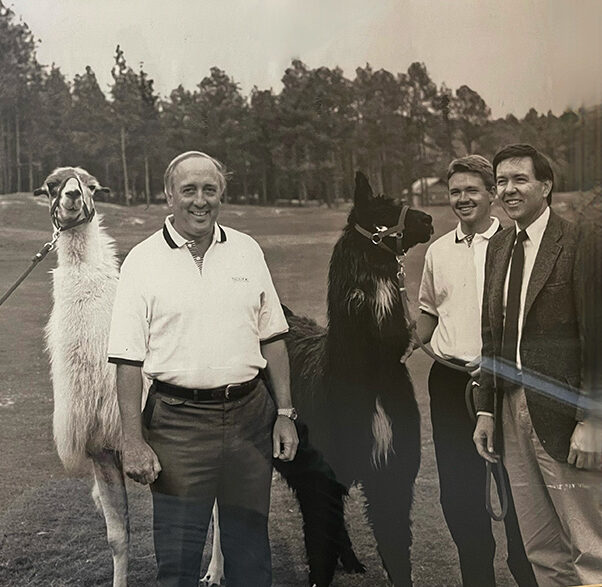 Opening day at Talamore with the Original Llama Caddies.  Pictured (middle) is Course Architect, Rees Jones.