Talamore Golf Resort Video Library
In this episode, the Firepit Collective crew gets to know Talamore Golf Resort. Watch and learn about Talamore's famous 14th hole, home to our four llamas. The video also features chef Alex Turner at 195, and Red's Corner, where the Southern Pines community gathers to enjoy live entertainment and food trucks. The episode ends with a twilight stroll through the ancient trees of Pinehurst, including the oldest living Longleaf pine at 474 years old.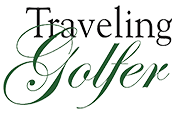 The Traveling Golfer returns to Talamore Golf Resort to get a look at the newly renovated sod bunkers.